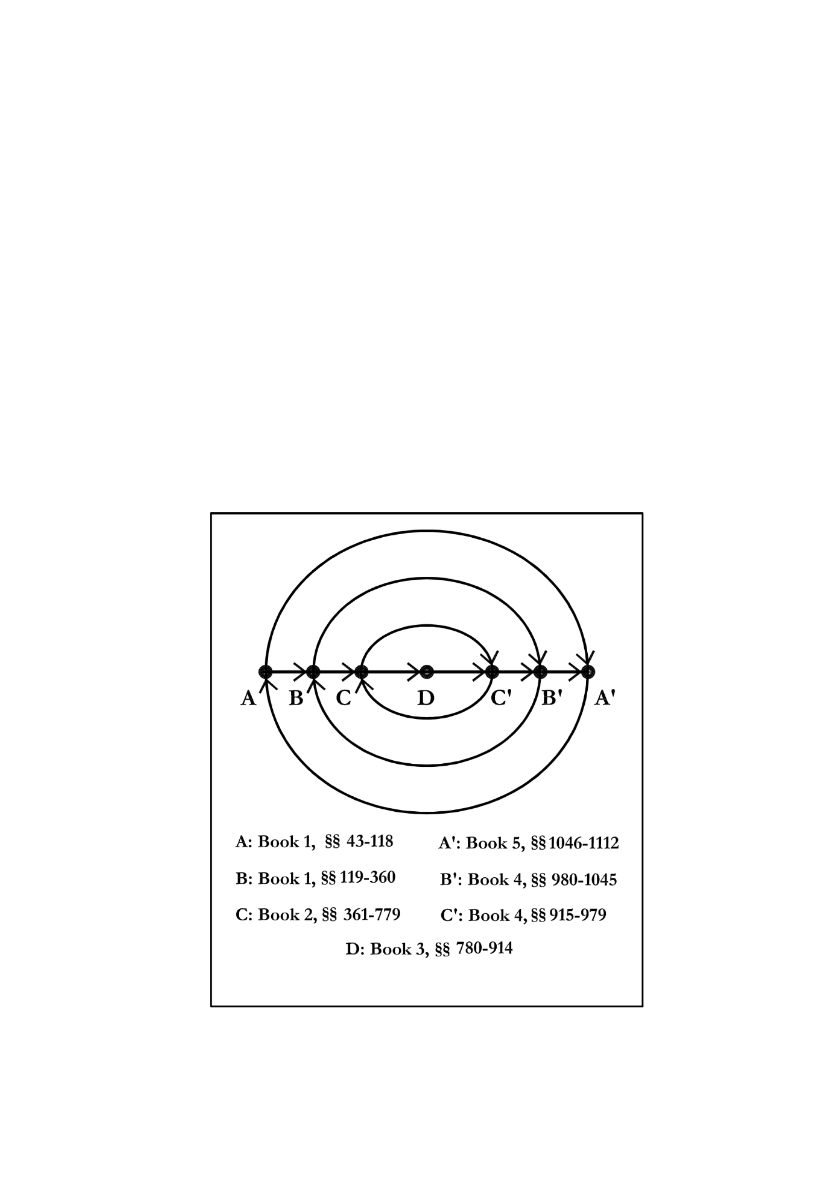 Horst Steinke
20
A'
: Book V, §§ 1046-1112: With this Book, entitled "
The Re-
course of Human Institutions
[…]",
Scienza nuova
comes full circle.
Whereas the first part of Book I concluded with the history of
Rome, describing it tentalizingly as «an instance of an ideal eter-
nal history», now the final Book resumes the narrative with late
antiquity, the Middle Ages, the early modern age. But, most sig-
nificantly, it is done from the perspective of the three "ages" that
run through the entire work, thus bringing to a close cyclical
movement at multiple levels. The greatest amount of space is
devoted to "the Recourse […] of Ancient Roman Law in Feudal
Law" (Heading of Chapter II; §§ 1057-1087). Strictly speaking,
§§ 1097-1112 belong to brief concluding remarks.
The "concentric" nature of
Scienza nuova
as outlined above,
can be illustrated in the following figure:
Fig. 1 Concentric View of
Scienza nuova.