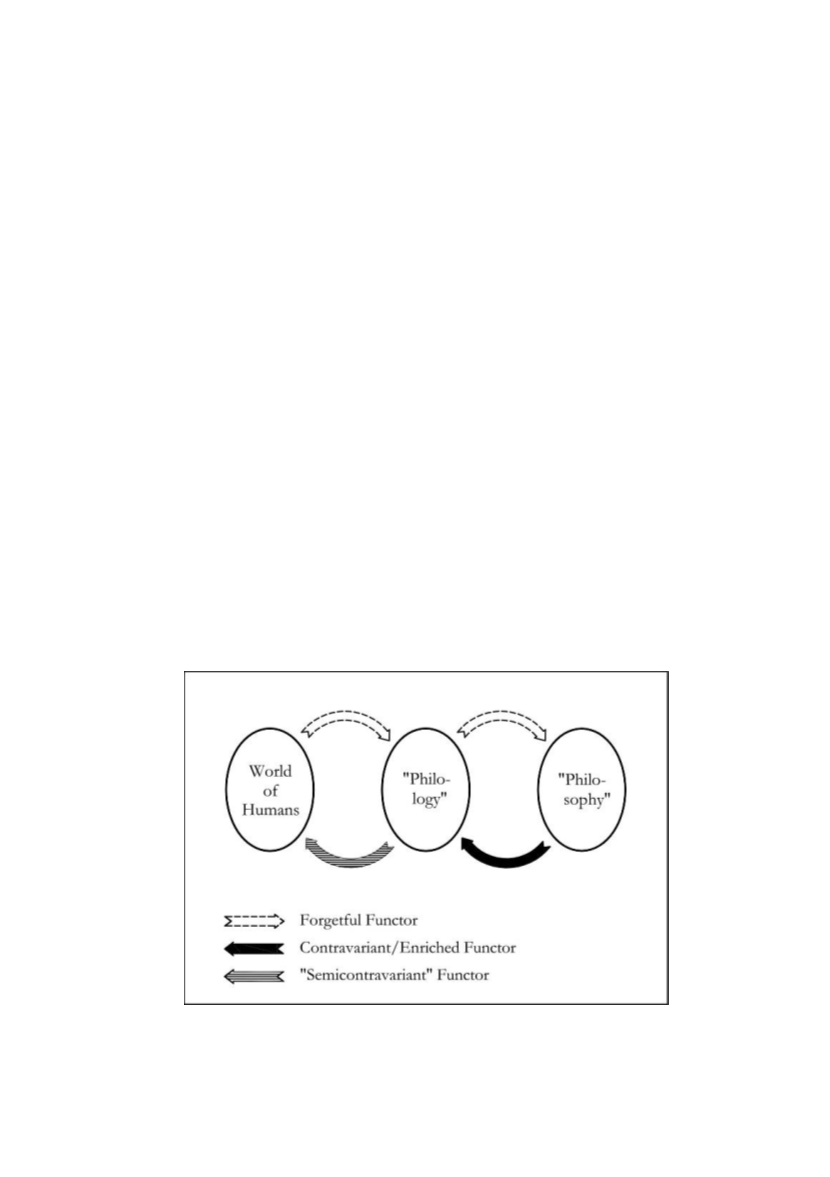 Horst Steinke
90
above, is a concrete, real world, case of the outcome of a forget-
ful functor in the form of the thermometer: the temperature
readings produced by the thermometer are mere
numbers
,
stripped of the physical content with which the thermometer in-
teracted
176
. Nevertheless, the purely numerical entities constitute
a new epistemic domain (category) of undeniable value and
meaningfulness.
In certain ways, "contravariant functors" are the opposite of
forgetful functors
177
. They take the entities of a category and
"use" them as the starting point for a process of transformation
such that the resultant target category acquires "richer" cardinali-
ty, properties, and structure
178
. Appropriately, the contravariant
functor can also be termed "enriched functor"
179
. However, re-
versing the "direction" of functors is not the same, or as simple,
as a reciprocal operation like multiplication and division (in
standard algebra)
180
.
With these brief comments on category theory, and before
proceeding with the narrative, we will attempt to depict Vico's
trichotomy in relationship to each other by means of following
schematic:
Fig. 2. Vico's Trichotomy with its Interactions.